Our team is your team.
Grow your global business by adding a powerful new element: Nium.
A relationship with advantages
Contact Nium's experts to build innovations, get unparalleled technical and account support and get customized pricing and packages.
Enter your details and our team will be in touch.
Nium Locations

Singapore
168 Robinsons Road Capital Tower #18-03 Singapore 068912
Business Hours: 9am – 6pm GMT +8 Business Days: Monday – Fridays excluding Public Holidays

London
18 St. Swithins Lane, Floor 3, London, EC4N 8AD

San Francisco
85 2nd St., 2nd floor
San Francisco, CA 94105, USA

Malta
WF49+4PC Capital Business Centre, Triq Taz-Zwejt San Gwann, SGN 3000, Malta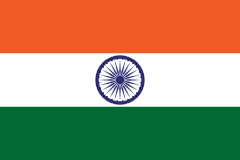 India
Mumbai, B-3, Cama Industrial Estate, Goregaon, Maharashtra 400063, India

The leader in real-time global payments
Accelerate global business growth with Nium's payment infrastructure allowing you to collect, convert, and disburse funds instantly to accounts, cards, and wallets around the world.
Subscribe to our newsletter
Company
Solutions
0) { errors = $event.detail.errors; //console.log($event.detail.errors); show = true; } } " @click.outside="show = false" x-show="show" x-cloak>
There were errors with your submission