Global
Treasury
Accounts
Whether collecting salary payments, or subscription revenues, Nium allows you to collect funds in multiple currencies and accounts from customers worldwide.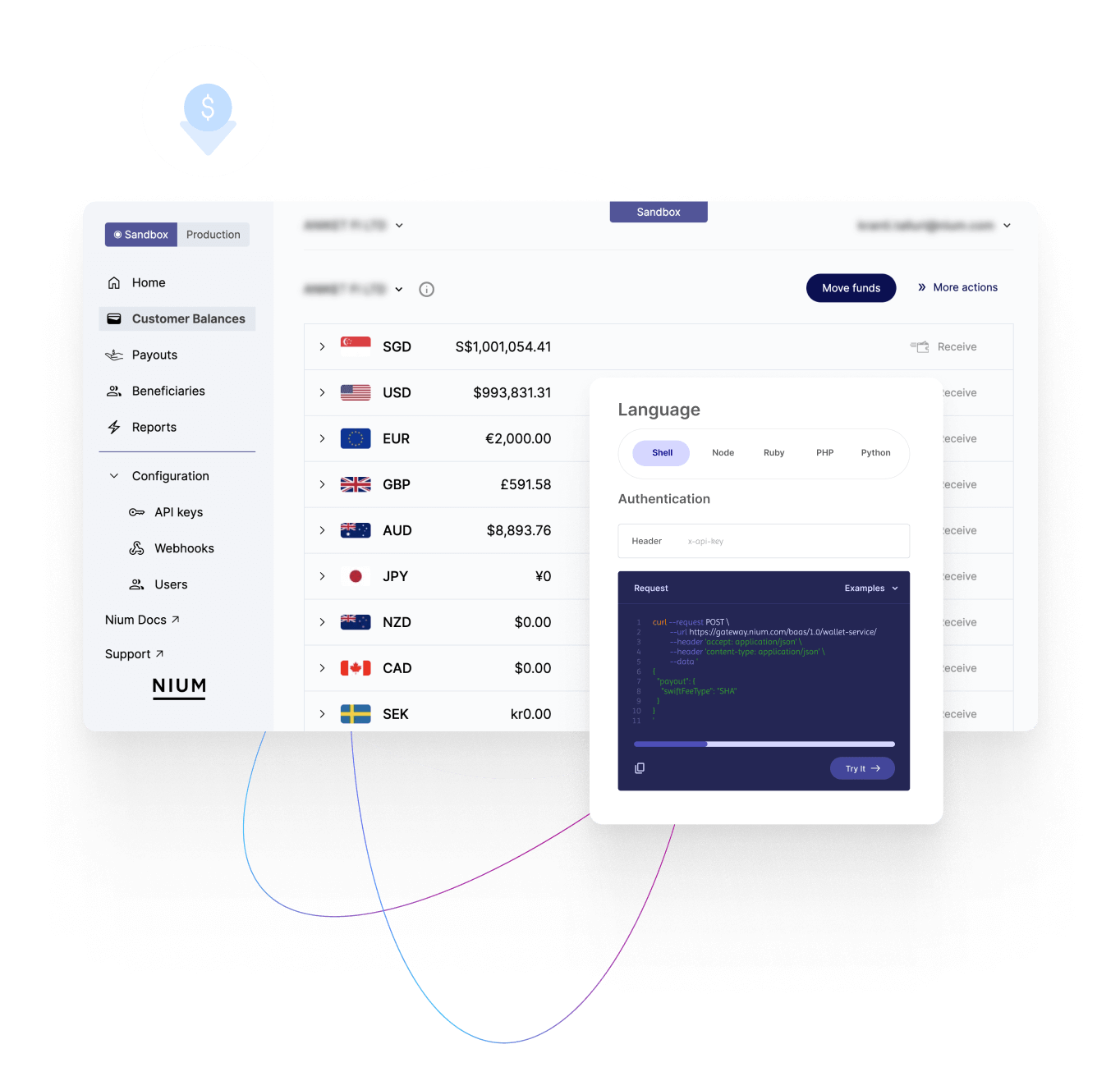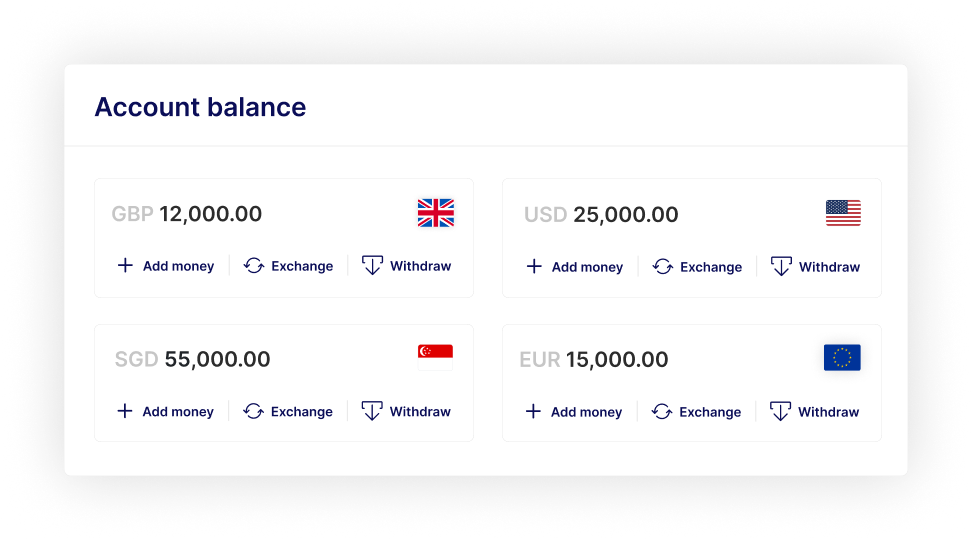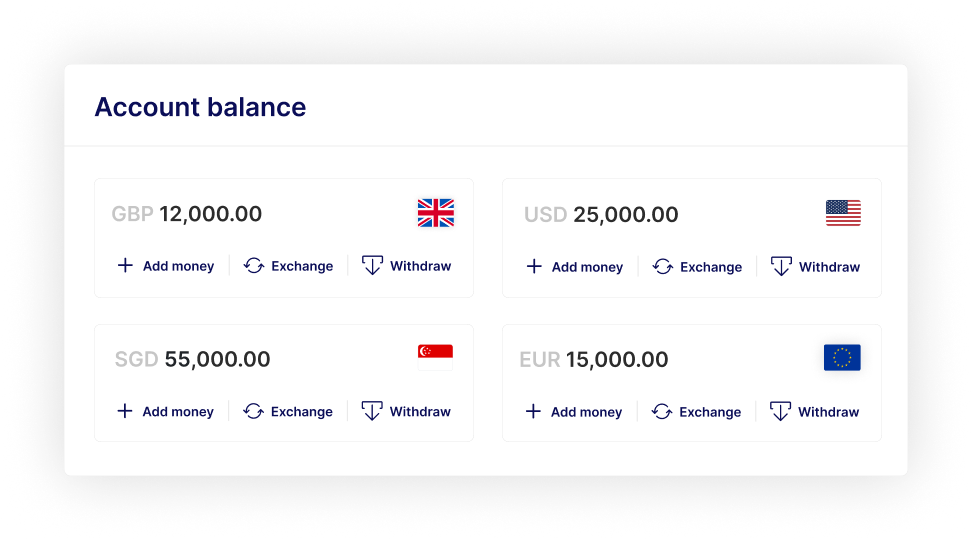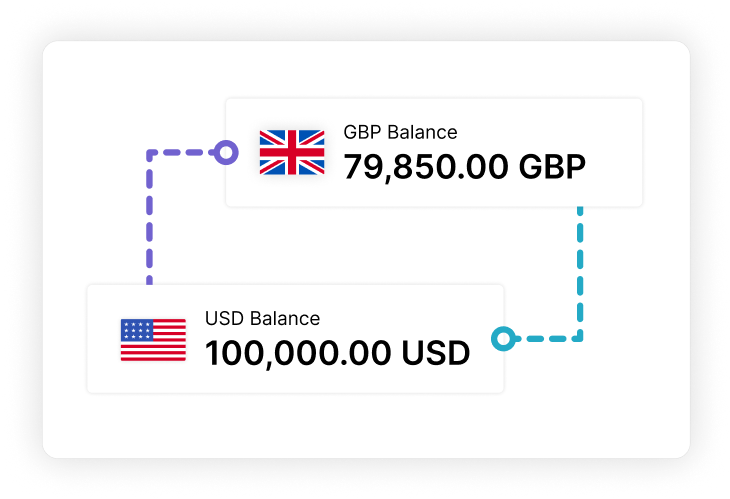 Payment Received
Multi-Currency Bank Accounts in Minutes
Offer New Payment Methods

Virtual accounts allow you to accept payments directly from customers or vendors in currencies they prefer.

Eliminate FX Conversions

Access multi-currency wallets and store multiple currencies. Accept funds, payout in local currency, and eliminate unnecessary foreign exchange.

Open Accounts At Scale

Using our API you can open as many virtual accounts as you need—support specific projects or clients with dedicated accounts.