Introducing New Tools to Streamline the Developer Experience
Last Updated: July 25, 2023
We are excited to announce a few key enhancements to the Nium documentation site and developer portal.
What's New
The User Interface for the Developer Portal
Introducing our developer portal featuring a modern design powered by Nium's new branding system. The revamped interface enhances usability, ensuring developers a seamless experience navigating the portal.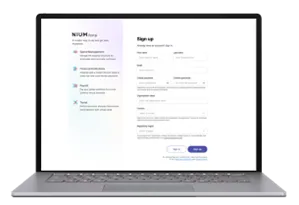 Unified Authentication Between the Documentation Site and Portal
Users can sign up and log into the developer portal from the documentation site. The portal automatically generates and populates the API key and client ID in the API references of the documentation site, enabling users to execute API examples without having to store and copy the credentials manually.
Check out the getting started guide to learn more about this feature.
AI-Powered Search Engine (Beta)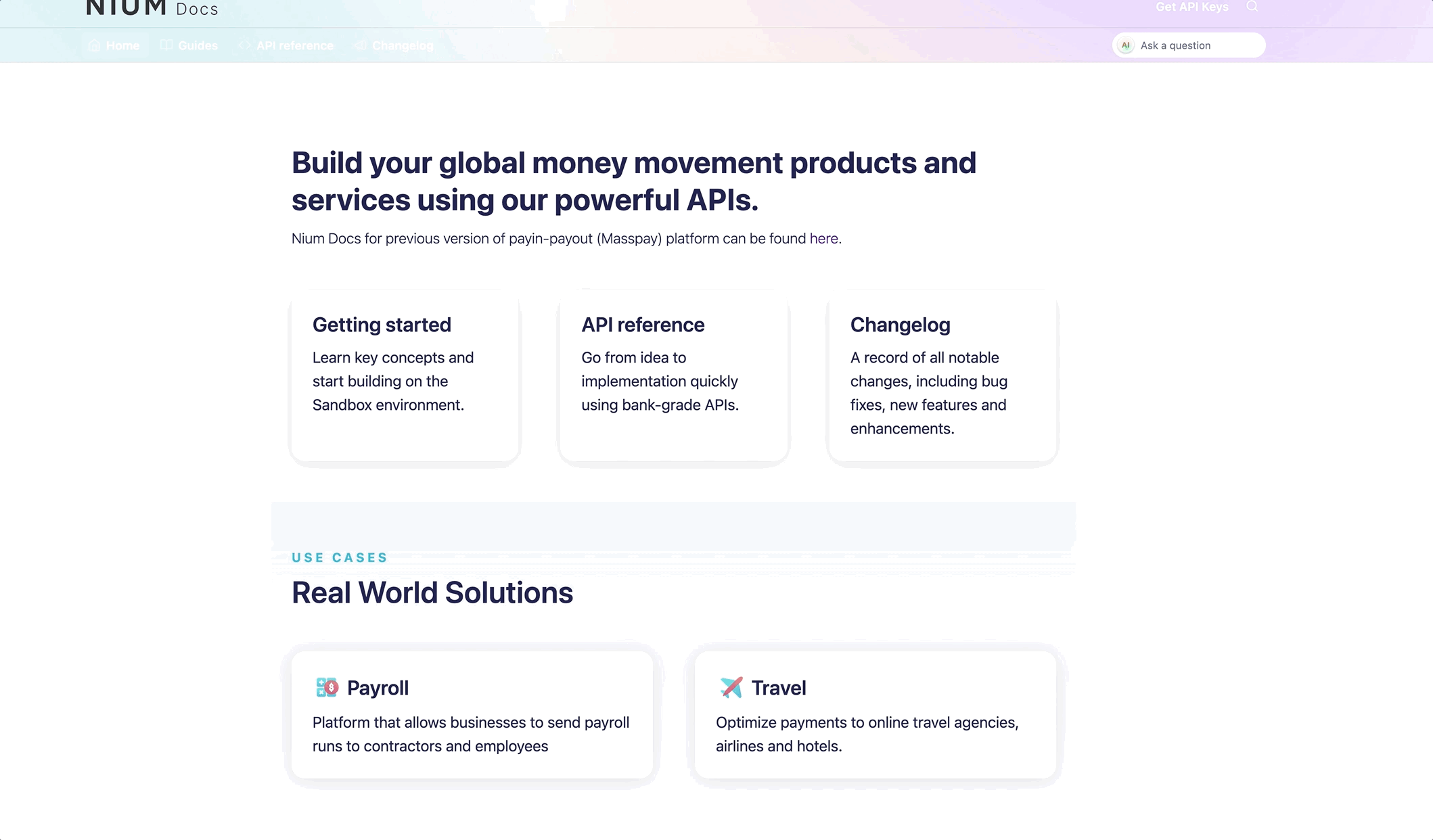 The AI-powered search engine provides conversational-style interactions to address users' queries. Simply ask the question, and our system will provide users with the most relevant answers. In the beta phase, we invite users to engage with the new tool as we continue to improve its accuracy.
Try it out with these sample questions:
How to onboard a client in the U.S.?
How to configure a webhook notification?
How to fund a wallet?
Changelog Updates
We have introduced a changelog on our documentation site to inform you about new features, enhancements, and breaking changes in our releases. You can easily track the progress of our platform and take advantage of the latest updates.
What Is Next?
Looking ahead to the second half of the year, we will continuously improve the portal's capabilities, including features like role-based access control and a dynamic user management system. Additionally, we will enhance the portal to access the production environment and seamlessly transition from sandbox to production.
Stay tuned for more updates as we innovate and enhance our customer experience. We appreciate the ongoing support and valuable feedback as we strive to empower you with the best tools and resources.
For questions or to provide feedback, please contact [email protected].